What's Your Story?
Sometimes you might have to put a wrong right as part of a damage limitation exercise but, most of the time, your Public Relations strategy will be about building the right sort of public profile, the one you want people to believe. PR is about managing the public perception.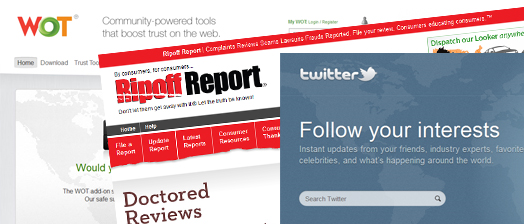 How?
Your business, your organisation, has a unique and valuable story to tell. But it's how you package that story that shapes the lasting impression people have of you, and in whose minds your 'key messages' remain.
All publicity is not good publicity! If you put the wrong type of messages into the public domain, then people will probably draw the wrong conclusions. That is why your online press releases have to be supportive of the wider company PR and marketing strategy, so that the Key Messages within them reinforce what you want people to believe. Yes, we all have a story, but there are many authors, all working to a different 'style' agenda. What's yours and how is it impacting on your brand?
Perfection is a Concept!
You can't please all the people all of the time! No organisation enjoys a permanent 100% customer satisfaction rating.
Sometimes people might get the wrong impression of you. Maybe there's been a misunderstanding or mistake, things just didn't work out. Sometimes factors are simply beyond your control. Clients do get upset, they walk away and relationships are damaged, sometimes irreparably.
Obviously everyone does their best to avoid such situations. Customer service is the cornerstone of most reputable companies and the majority work hard to be the best they can.
Things Go Wrong Online
But what happens if problems or misunderstandings translate into online comment - maybe on a blog, a message board or social media site? An ill-informed or frustrated customer, a jealous competitor even, sharing less than complimentary opinions?
Worse than that, what happens if these negative views start to rank against the sorts of keywords and keyword phrases that your prospects use to find you?
Of course you want your business represented in the best possible way and not by someone making comments in the heat of the moment. But a reputation that has taken years to build can be tarnished in seconds online, and then it's archived forever.
Managing Your Online Reputation
However, there are countermanding strategies that can be implemented.
H2's tactical approach can neutralise embarrassing or damaging online coverage. By utilising sophisticated SEO techniques, including micro-sites, blogs, press releases, syndicated articles, link-building and social media, we are able to suppress negative profiling, pushing offending material down the Google rankings.
Reputation Management – Positive Profile
H2's roots began in PR and we have a lifetime's experience of the media. We're experts at developing your story, your PR positioning, and then placing it in relevant media arenas again, and again and again, so that people start to believe what you are saying. Tell them, tell them twice and, just in case they didn't hear you the first time, tell them again until they start to believe for themselves.
We'll use press releases, blogs, and social media platforms such as Twitter, Facebook and LinkedIn to implement your strategy. We'll talk to key influencers in your sector, use email marketing and target industry specific online press. We'll do whatever it takes to put your company in front of the people that matter, and in a way that fits the suit perfectly.
Are You Where You Want To Be?
Are you where you want to be online – not just in Google's eyes, but in the hearts and minds of your clients and prospects?
How strong is your online profile? Is your strategy working? Do you have a strategy? How does your brand get heard above the noise? How are you developing your reputation, displaying authority in your sector?
Call us on
08700 503 574
or mail us at
info@theh2.co.uk
to find out, first hand, what we can do to help build your reputation, and business, online.