There is no substitute for strong organic search rankings.
With 90% of users clicking through 'natural' returns, organic SEO is the bedrock of any online marketing campaign, and good positioning also builds value in your domain in a way that Pay Per Click does not. If that's the case, why should you spend money on PPC?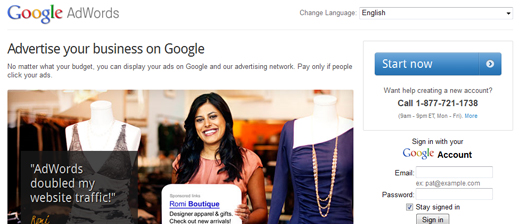 The Benefits Of Pay Per Click (PPC)
PPC offers instant results – Unlike organic SEO PPC delivers traffic immediately.
It's highly targeted – Chose targeted keywords and keyword expressions.
It's highly measurable – Detailed analytics mean you can quickly test and adjust campaigns.
PPC can be used to inform your organic SEO – Use lessons learnt through PPC to guide your natural SEO efforts.
PPC complements your natural listings helping you 'own' that all important real estate at the top of Google search pages.
Measure, Manage and Win
Deployed wisely PPC can help you achieve amazing online success. Get it right and your online business will boom, get it wrong and you will eat your budget with little to show in return. It's essential, therefore, that your PPC campaigns are run wisely.
H2's PPC management service covers:
Keyword analysis– Quality not quantity. Focused, targeted keywords mean better PPC positioning and greater campaign success.
Keyword bidding – Optimising your cost per click. Never pay more than you have to.
Ad optimisation – Identifying the most compelling PPC ads
Landing page optimisation - Just because someone clicks through from a PPC ad doesn't mean they will convert. Sometimes the only paying customer in the whole process is you – paying Google! Ideally PPC campaigns should work hand in hand with optimisation.
Conversion tracking – Knowing how your prospects respond to your landing pages means you can design for maximum returns.
What's Your Experience of PPC?
Have you run PPC campaigns in the past and been less than pleased with the results?
Perhaps you are running a campaign now and are frustrated by the disappointing Return On Investment. Are you failing to manage your PPC campaign as well as you might? Leaving money on the table? Wasting spend?
Maybe you've heard about the potential of PPC and just want to know how your company can benefit. Whatever your experience call H2 on
08700 503 574
or mail us at
info@theh2.co.uk
. We'll help you map out an effective, results driven PPC campaign.