It's Not A Beauty Contest – It's A Business Contest
Beautiful web design does not win you business. Of course, a great looking website helps - you need to dress to impress - but just because it looks a million dollars, doesn't mean it's going to make a million dollars! Sometimes the overuse of flash animation or 'images' means a beautiful looking website is, potentially, an SEO nightmare.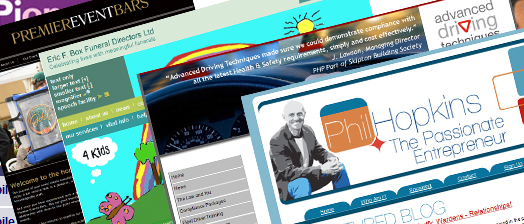 Unless your web design supports the wider SEO strategy, then your business will not fulfil its online potential, however good looking the site is.
Commercial success first, design awards second!
Behind Every Great Website Is A Great Marketing Strategy
A clean, easily navigable, great looking site with exceptional user experience and functionality, should be a given. It's post launch that you need to focus on as much as the design.
In terms of SEO, act whilst your site is being developed, not when it's been launched. What are your online objectives? Which sector(s) do you want to target? Do you have a strategy? The answers to these questions could have implications for your site coding as well as its look and feel, which is why you should address them pre-launch.
We'll study your target sectors, audiences, the competition and commercial opportunities. Then we'll formulate a coherent strategy and brief the design and web coding team accordingly. Therein lies online success.
Conversions Speak Louder Than Words
While some agencies will simply tell you how their web design and SEO services win new business, we can show you. As self made internet entrepreneurs, H2's directors walk the talk.
Highly successful and running an international team of web marketing experts, we know exactly what it takes to make money online.
Call us on
08700 503 574
or mail us at
info@theh2.co.uk
to find out how we can help you build your internet business.