The Links Effect
Google rewards inbound links well. They're a powerful search signal - votes of confidence, endorsements of authority from people wanting to link to your site without requesting a reciprocal link in return. The more inbound links you inspire from trusted sites the better. A stronger search profile, means more visitors, more opportunities to convert, and a faster, healthier Return On Investment. But winning high quality links isn't plain sailing.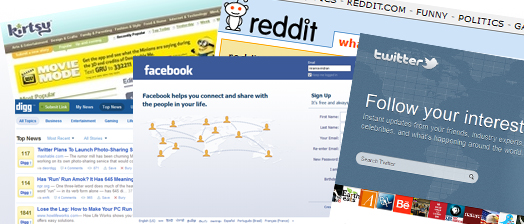 The Secret Of Linkbaiting
There are none! No silver bullet, no quick fix. It simply boils down to know-how. The real question is who would you trust to do the job effectively and ethically so that they didn't compromise your reputation?
A)A technical SEO company with little or no real world PR experience?
B)A PR company with little or no real world technical SEO experience?
Or
C)A hard working online marketing company with stacks of on and offline PR / Marketing experience as well as tangible SEO expertise?
If you answered this ridiculously loaded question C then call H2 now on
08700 503 574
or mail us at
info@theh2.co.uk
. We'll explain how to boost your online marketing with five star linkbaiting techniques. If you somehow answered A or B then read on!
The Art Of Linkbaiting
Capturing links is as much about capturing imagination as it is technical know how.
PR wise you need to see a story angle that galvanises editors into listing your copy, so that you can win links. Poor copy, poor story angle, poor result. Quality counts.
It takes a keen understanding of your sector, and a clear appreciation of what motivates, excites or provokes an audience, in order to link build. All of this, wrapped up and delivered via blogs, articles, news, comments, white papers, e-books and social media, will deliver the right result.
The Best Of Both Worlds
It takes a combination of the technical and media savvy to do linkbaiting well. We have the skillsets.
Call us on
08700 503 574
or mail us at
info@theh2.co.uk
for more information.