Lose Your Domain – Lose Your Business
The last thing an organisation needs is for its domain registration to expire. The consequences don't bear thinking about.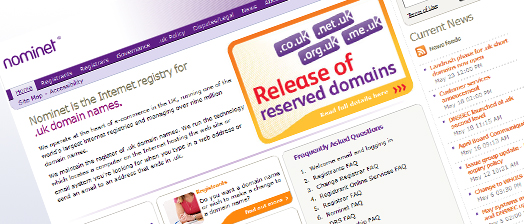 The best case scenario might be some inconvenient and, potentially, expensive downtime. The nightmare scenario would mean all your link-building, online marketing, rankings and traffic - essentially your whole online business – gone overnight as someone else, a competitor even, snaps up your domain and capitalises on your hard work.
It gets worse – your email addresses would be lost too and all of your off line marketing rendered obsolete as you were forced to start again using a new domain.
Don't let it happen to you. Make sure that your domain registration is in safe hands. Let us track and renew it on your behalf.
Your Domain Registration Safety Net
H2 understands the importance of domain registration. That's why we insist on incorporating dedicated, automated reminder systems as a core component of our SEO service - secure, multi-layered control over your domain re-registrations.
Most of our domain clients are UK focused and, hence, most of our managed domains are of uk extension (.co.uk, org.uk). As registered members of Nominet, H2 can go straight to the overriding body for UK domain names and resolve any issues you may have relating to ownership or registration.
The Domains You Don't Own
It's not just domains that you already own that matter. We'll also share expert advice on all the different types of other domains that might be good for your business. Keyword rich domains, aged domains and domains that you might need to complete keyword specific domain groups. We'll alert you to new extensions coming onto the market and keep a close eye on your competition. Maybe they won't be as diligent managing and re- registering their domains as you will be with us on side.
Call us on
08700 503 574
or mail us at
info@theh2.co.uk
for details of our secure domain registration service.